Vom 20.März bis einschliesslich 30.April 2021 liefern wir Ihre Bestellungen Versandkostenfrei.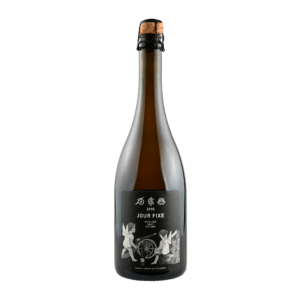 2015 Jour Fixe Riesling
Brut Nature
€25,00
33,33€ Preis pro Liter
Die beste Beschreibung kam von Cari Bernard, Chambers Street Wines, New York: "Jour Fixe is a blend of (mostly) ungrafted, single-post trained, old-vine Riesling sourced from a high parcel in Ellergrub, the western part of Zollturm, and a steep portion of the Oberemmeler Altenberg in the Saar valley. Zero-dosage, zero free sulfur remains as the base wine only had a small amount added in the cellar. Spontaneous fermentation occurred in barrel and the wine finished its journey via the méthode Champenoise, with second fermentation in the bottle. A warmer vintage like 2015 means a scintillating balance between ripeness and acidity, and a more lush palate. When first opened the wine shows textbook high-toned Riesling, with punchy acidity, a racy mousse and slightly underripe stone fruit with a slight herbaceousness. With a touch of time open, the wine really broadens into an elegant experience, with notes of burnished orange peel, toasted walnut, ripe peach, mango, apples and apricots on the lengthy finish."
Rebsorte(n):

Riesling

Flaschengrösse:

0.75l

Herkunft:

Mosel Sekt B.A., Klassische Flaschengärung (Deutschland)

Restsüße:

Brut Nature

Vegan:

Ja

Entält Ei-Allergene:

Nein

Enthält Milch-Allergene:

Nein

Enthält Sulfite:

Ja