Presentation of the 2014 vintage
We were looking forward to this year's vintage presentation and were extremely pleased as most of our guests seemed to enjoy it.
Many thanks for visiting us and your interest in our winery, our wines and the wines of this years guest wineries: Angela Fronti from Istine, Myrtha Zierock from Foradori and Johannes Hasselbach from Gunderloch. We were honoured to have had these wineries presenting their wines alongside ours this year.
Friday morning we were still busy with the final preparations: setting up the stage in the backyard of the winery, delivery of the grand piano for the classical concert in the evening with Yorck Kronenberg and preparing the tasting room.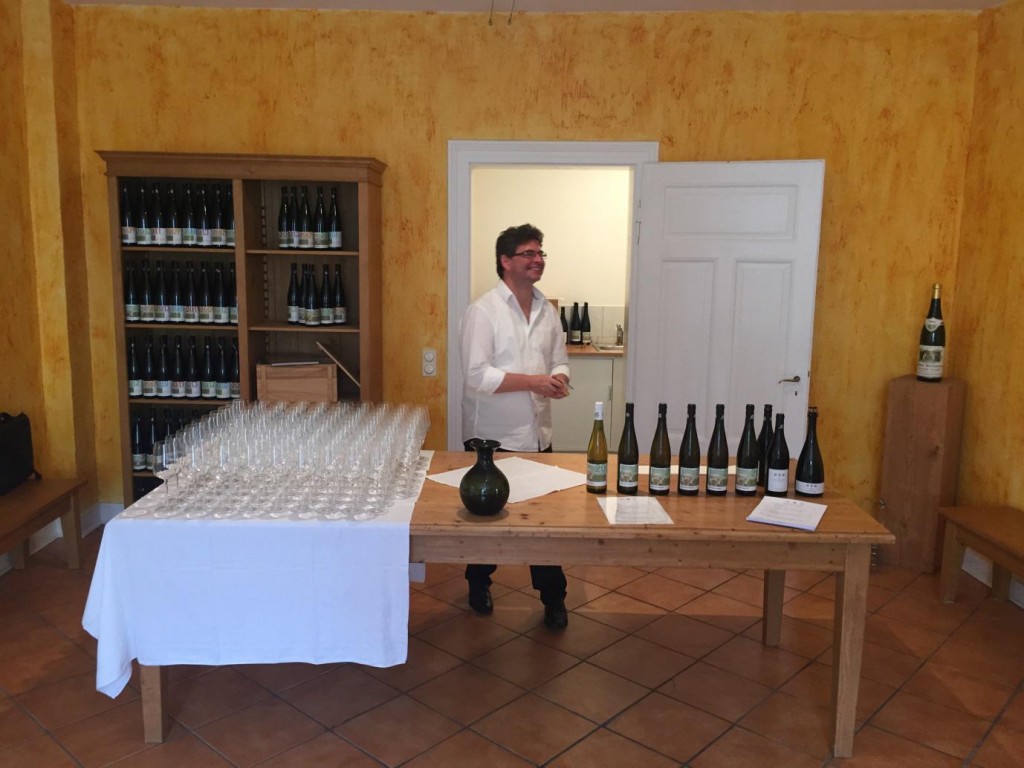 Two weeks before the vintage presentation we came up with the idea of a classical open-air concert, as opposed to a concert in the ballroom of the winery. Together with the pianist, Yorck Kronenberg, we felt that we would create a very special and unique atmosphere between the artist, the grand piano and the audience with fabulous background vineyard scenery. Mother nature didn't let us down and our decision to have an open-air concert with a 2.5m concert grand piano (delivered by Pianohaus Marcus Hübner in Trier) was rewarded with a clear blue evening sky.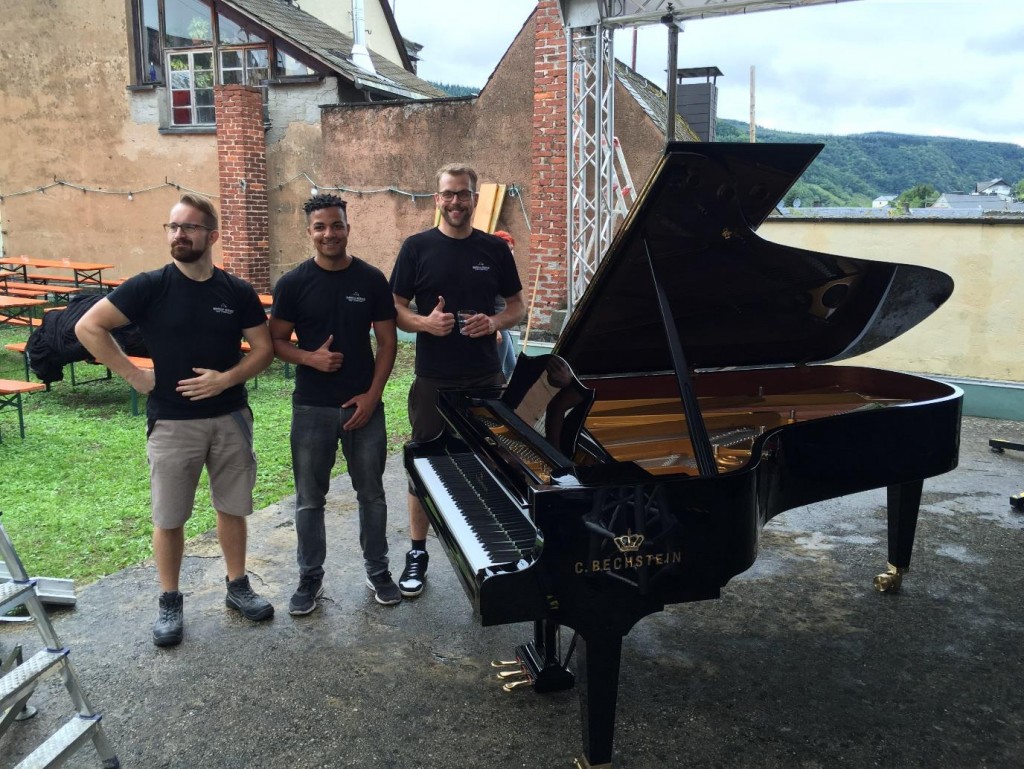 A very warm thank you to the team and Mrs. Thöing of Pianohaus Marcus Hübner for great support and great service.
Wine tasting started at 3 p.m. on Friday. The wine tastings were complimented by a fabulous selection of cheese from Blomeyer's Käse and a variety of fine food from the Restaurant Cavallerie. In preparation for the weekend we had discussed the possibilities of entertaining a very diverse group of guests. When York Kronenberg subscribed to our idea of letting him play a grand piano in an unusual environment, we knew we had a great idea. An so it was that 100 guests listened to Mr. Kronenberg play Beethoven's "Waldstein Sonata" and Bach's "Goldberg Variations". The only competition to the concert, was a flock of swallows hovering above the garden.
After a short break, Stuart Pigott entered the stage and gave us a lively and interesting talk on the subject: "terroir". He explained to us how Gunderloch and Immich-Batterieberg combine terroir and individual wine making in their wines: two flagship wines could be tried by the guests and were commented by Stuart. Gunderloch presented 2014 GG Pettenthal and Rothenberg and Immich-Batterieberg 2014 Steffensberg and Ellergrub. It was a great wine journey with one of the top class wine journalists.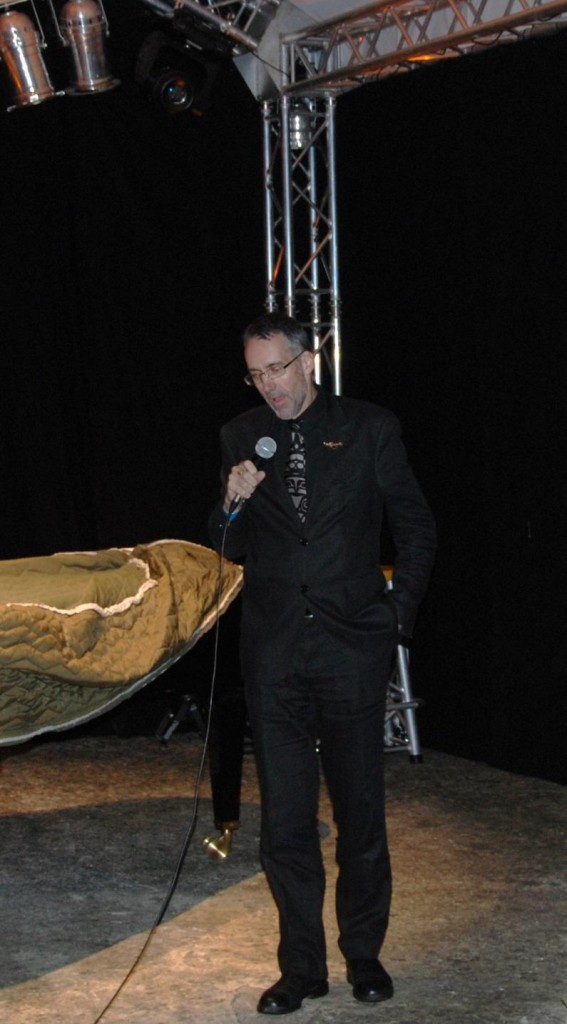 Like Friday the wine tasting began at 3 p.m. on Saturday. The weather was gorgeous and we welcomed interested and knowledgeable guests. In the back of our minds we were looking forward to that evening's concert with Niels Frevert.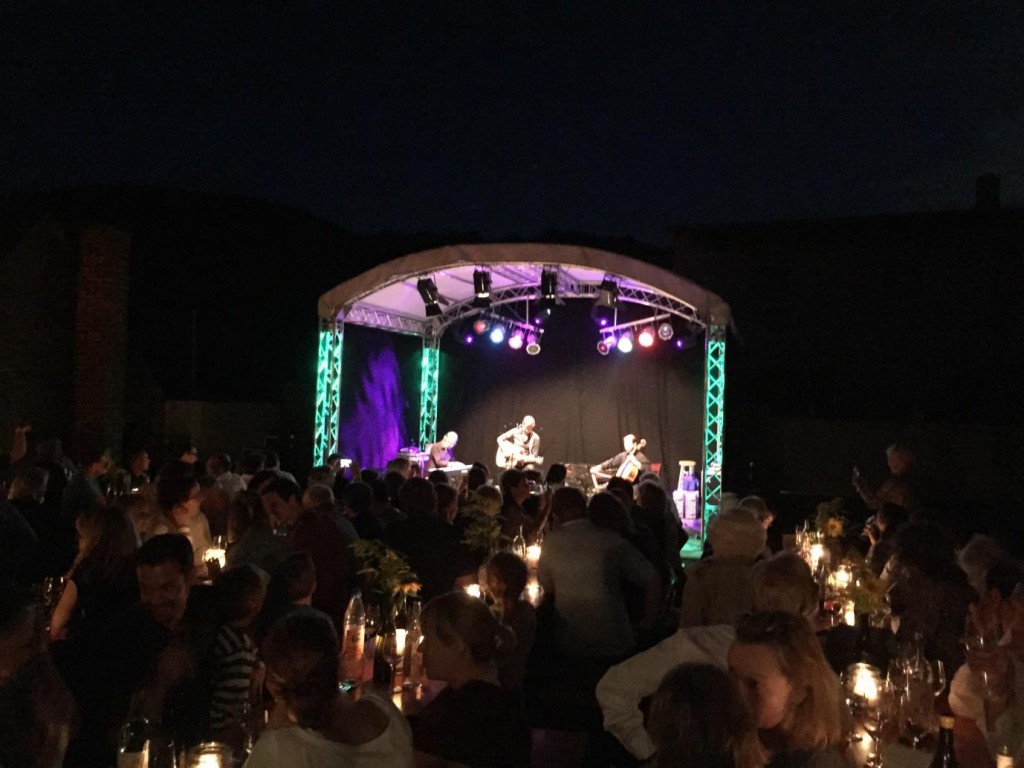 Niels Frevert is one of Germany's 90's music heroes. His former band "Nationalgalerie" significantly influenced German pop music during this time. After leaving his band: "Nationalgalerie", he has been one of the deepest and sophisticated singer/songwriters in Germany….. also one of the nicest!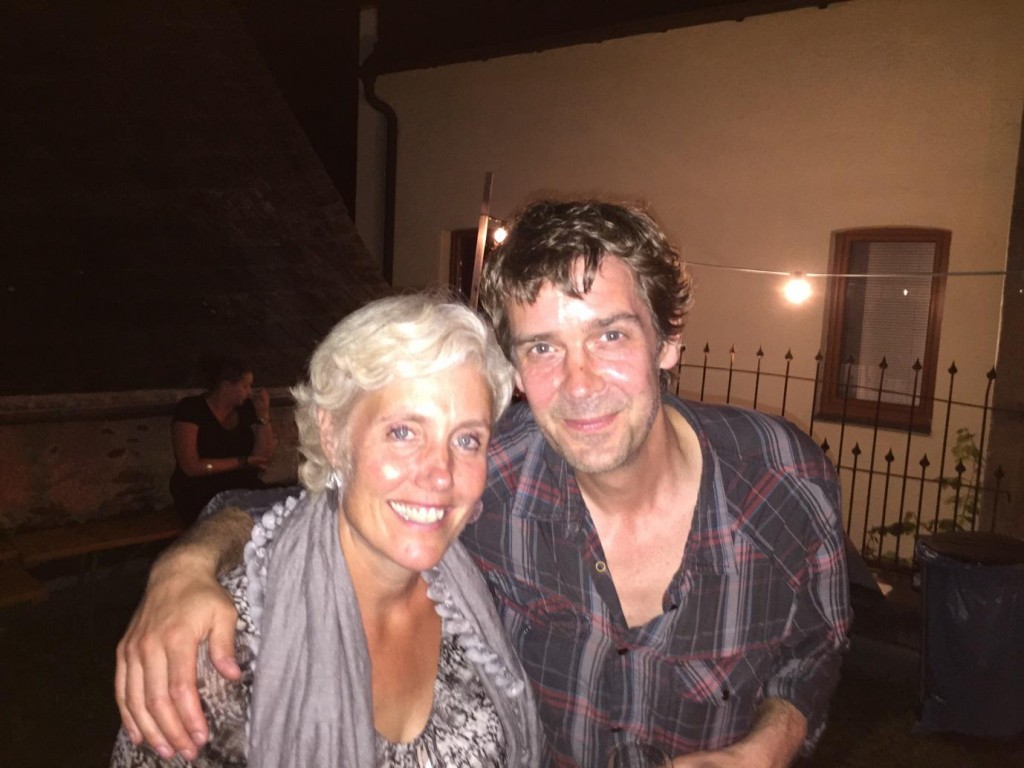 Niels Frevert, accompanied by Stefan Will on the keyboard and Ladis Cinzek on the Cello, put on a fabulous concert for a crowd of 200 people (many of them knew every song by heart!) And although we would have loved to have heard more music, we were thrilled that Niels and his band enjoyed a glass or two of wine with us after the concert.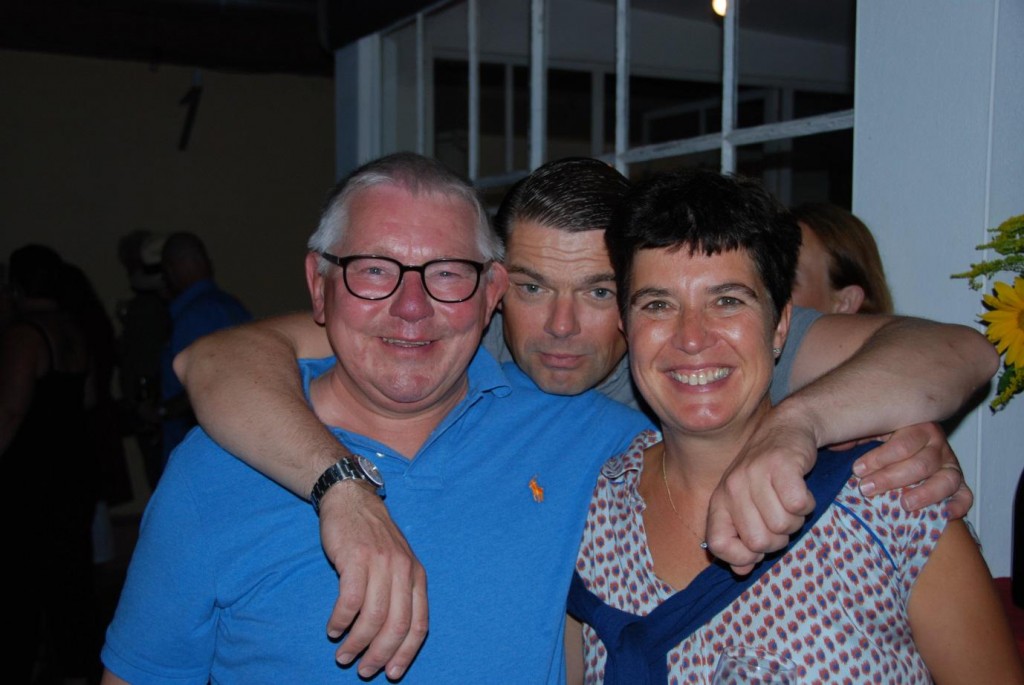 For those of you that were at the winery, thank you for coming and for those of you who were not, we hope we were able to get you curious to know more about Immich-Batterieberg. We will hope to see you in Enkirch at the end of August, 2016. Kind regards, Fay, Ute, Gernot, Volker & Roland